Our mission to consulates, embassies and international missions
Consulates, embassies and international missions offer assistance to companies in promoting business in the Target Country, as well as exporting goods and services to the Target Country. Commercial Specialists can help you identify trade opportunities, find local trading partners, launch your company and obtain market research reports. The Commercial Service also provides extensive information on major trade shows in the Target Country.
We can help you coordinate with the institutions to get the most value from their assistance. We have the contacts, allow us to make them play in your favour.
The value of diplomatic and consular delegations for businesses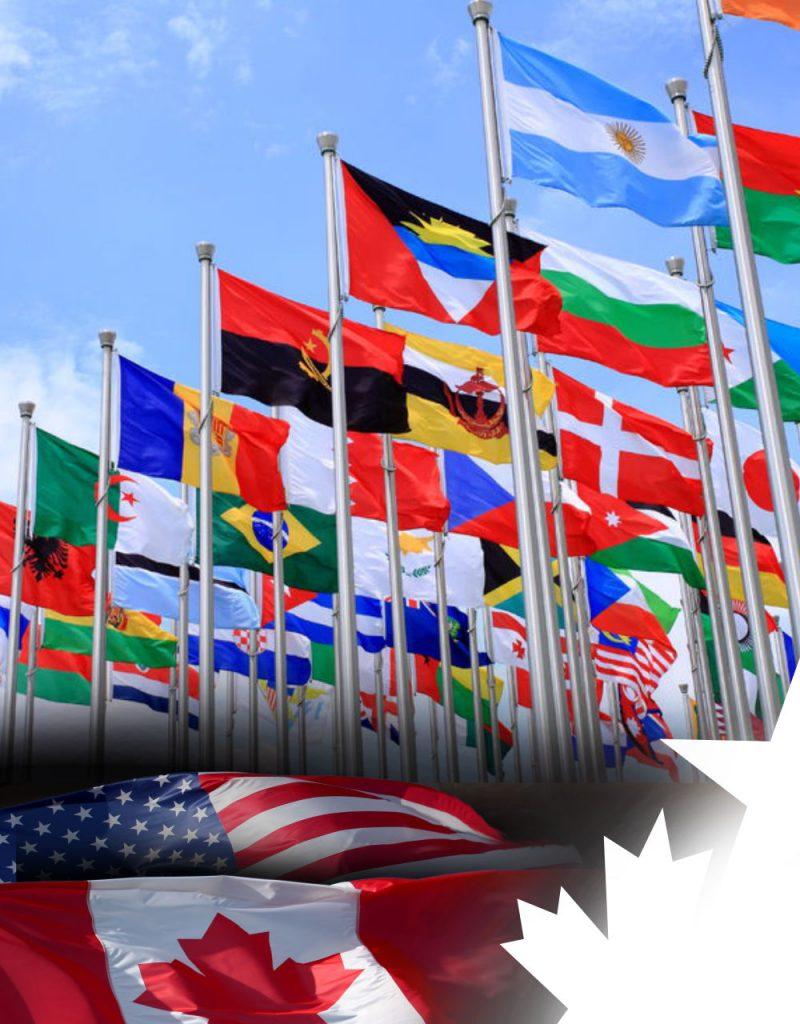 Consulates and embassies are invaluable partners for businesses operating on foreign soil
Canada and the United States of America are host to diplomatic and consular missions from all around the world. The consular/diplomatic representation from your home country could be an invaluable partner in the development of your business in North America.
Since 1994 CanAm immigration and New York Immigration Law Group  has developed an efficient way of working with foreign consulate and diplomats representing North American embassies and consulates are a treasure trove of tools and solutions for business operating internationally to receive assistance from their home country foreign delegation.
We have always been an added value regarding business immigration and corporate mobility .We have assisted clients from their home country to expand their operations in the US and or Canada
Let us know if we can assist you in any way!
Our Welcoming Team
Landing in a new country can sometimes be stressful and demanding. At CANAM, we fully understand the challenges you might have to face once in the US or Canada and we are able to assist you and your family every step of the way. Our "Welcoming Team" is specially trained to facilitate everything for you, from housing requirements to school admissions in order to make your transition as seamless as possible.
Let us facilitate the integration of your family in their new homeland by assisting you and your family with all your personal needs, so you can feel at home in the United States or Canada.
For visa holders and their family, our staff can assist them in the following areas:
Rent or buy a home anywhere in the target country
Enrollment into Schools and Universities
Insurance (healthcare, home and vehicles)
Banking (credit cards and loans)
Accounting (for preparation of their annual tax returns)
Recommendations pertaining to what they must do when leaving their home country make the transition as seamless as possible
Social security, Driver's license
Moving procedures