Experts in business immigration and corporate mobility since 1994
Knowledge is Power

Understanding your rights and privileges as a business or company is essential to the success of your enterprise when expanding your operations throughout the world, particularly in the United States of America and/or Canada. Most important are the rights and privileges of your employees and their families being transferred to manage and operate your enterprise.
Our Accomplishments
Our team has had the privilege of assisting thousands of companies with successful acquisitions, joint ventures, mergers, expansion, and franchising in the US and Canada. We were also instrumental in the expansion of over 7000 companies, as well as in the securing over 27 000 US business visas for their employees and management.
Upon request we can put you in contact with some of our clients who have benefited from our services and who are in your related field.
New York Immigration Law Group
NY Immigration Law Group assists and represents your business or company and your key employees before the United States Citizenship and Immigration Services (USCIS) for their approval. The United States has signed bilateral treaties with over 80 countries concerning Treaty Investors and Treaty Traders. We assist and represent our clients before the US State Department, consulate or embassy, duly authorized in the client's home country that issues the US business visas for key employees and their families.
Our Philosophy
We offer free assessment concerning business immigration and the rights and privileges for you and your key employees and their families being transferred when conquering the US and/or Canadian markets. This is our contribution to the international business community who are members of the World Trade Organization (WTO).
Our Welcoming Team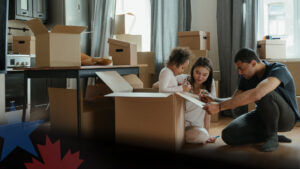 Landing in a new country can sometimes be stressful and demanding. At CanAm, we fully understand the challenges you might have to face once in the US or Canada and we are able to assist you and your family every step of the way. Our "welcoming team" is specially trained to facilitate everything for you, from housing requirements to school admissions in order to make your transition as seamless as possible.